"Ever Want To Attend A Professional Umpire School But Didn't Have The Time Or Resources To Make It Happen? Well, Now's Your Chance To Experience Professional Training On Your Terms! Join Us In San Diego For A Fun-Filled Week That Is Guaranteed To Help You Realize Your Umpiring Goals!"
Ji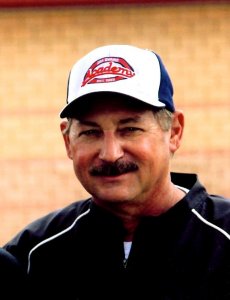 m Evans 2019 California Classic
Classic Curriculum October 20-26
Classic + Advanced Course October 20-30
Advanced Course Only October 28-30
"Bring me a sincere desire to be the best you can be and a genuine passion for umpiring and I'll change your life!" Jim Evans
Check any MLB boxscore and you're likely to find one, two, maybe even three umpires who got their start in professional baseball at training conducted by Jim Evans. Now is your opportunity to learn from the man who has trained thousands of umpires worldwide over the past three decades. Regardless of your current level of umpiring, beginner or college umpire, Jim will deliver training that provides the insight, knowledge, and skills that will maximize your potential.
Jim Evans umpired 28 years in the Major Leagues serving as a Crew Chief 19 years while working numerous World Series, Championship Playoffs, and All-Star Games. He graduated from the University of Texas with a Degree in Education and proudly served his country as a Captain in the U.S. Army Reserves. Jim operated a professional umpire school for 24 years and currently serves as Special Adviser to the President of Minor League Baseball on umpiring matters. Jim is a hands-on owner who will be working with you each day in-the-classroom and on-the-field. His staff consists of umpires who have worked professional baseball and the highest levels of amateur baseball including NCAA Division 1. Your instruction includes comprehensive classroom activities, field training, and live action scrimmages where you can put your training into action with constructive feedback from your instructors.
Classroom Sessions: Conducted at the Days Inn Hotel Circle South Field Training: Conducted on the campus of the University of San Diego Curriculum Includes:
Angle-Distance Theory                    Plate Stances / Mechanics
Timing Techniques                           Developing a Strike Zone
Signaling Pitching                             Regulations / Balks
Reading Plays                                    Checked Swings
Positioning Theory                           The 2-Umpire System
Communication Procedures           Proper Footwork
Proper Decorum and Dress            Survey of Official Rules
Game Management                          Plays at the Plate
Pre-Game Responsibilities              Conditioning
Proper Use of Equipment               The Meeting at Home Plate
Tuition Options:
– CA Classic (6½ Days) / $595 / Discounted Early Enrollment $525
– CA Classic + Advanced Course (9½ Days) / $850 / Discounted Early Enrollment $750
– Advanced Course (3 Days) / $450 / Discounted Early Enrollment $400
Deposit: A $150 Deposit Remitted By September 13 Guarantees The Discounted Tuition.
Contact Jim at 303-290-7411, ext. 2 for details regarding tuition, discounts, deposits, housing, travel arrangements, and enrollment procedures. Our San Diego contact, Arthur Gilbert, can be reached by email at sdcbuaassignor@gmail.com.